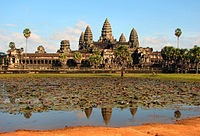 About Cambodia
The official name of the country in English is the Kingdom of Cambodia, translated from the Khmer Preăh Réachéanachâk Kâmpŭchéa, often shortened to just Kampuchea (Khmer: កម្ពុជា). Kampuchea derives from the Sanskrit word Kambuja. Colloquially, Cambodians most often refer to their country as ស្រុកខ្មែរ (Khmer pronunciation: [srok kʰmae], Srok Khmer), meaning "The Land of the Khmers" or by using the slightly more formal formប្រទេសកម្ពុជា (Khmer pronunciation: [prɑteːh kampuciə], Prateh Kampuchea), literally "The Country of Cambodia". The English form "Cambodia" is derived from "Cambodge"/"Kamboj", the Sanskrit transcription of "Kampuchea".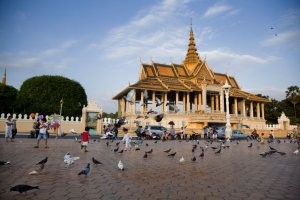 About Phnom Penh City
Phnom Penh is the capital and largest city of Cambodia. Located on the banks of the Mekong River, Phnom Penh has been the national capital since French colonization of Cambodia, and has grown to become the nation's center of economic and industrial activities, as well as the center of security, politics, cultural heritage, and diplomacy of Cambodia.