marathon in Cambodia, running in Cambodia, road races in Cambodia, we cover it, because we run (in) Cambodia!
Find info about upcoming running events in Cambodia in the above menu, results in the side bar.
Our next event is always featured on the front page.
Contact by scanning QR-code below

WeruninCambodia Special Event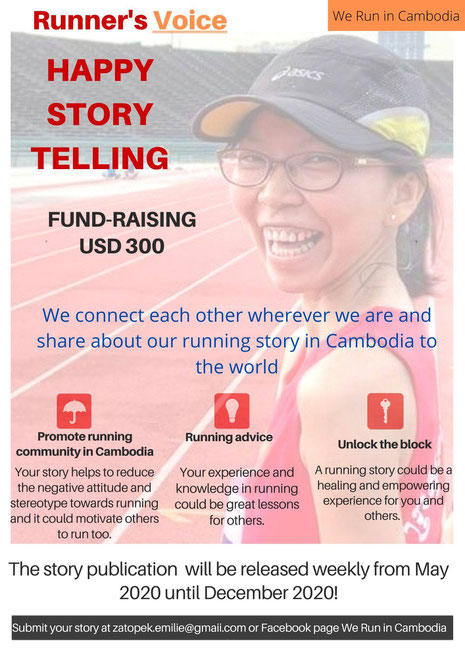 Upcoming Event: Ko Dach Race 2020
Race will most likely be re-scheduled, as situation in Cambodia seems under control, and Japan is rapidly improving, we are thinking of August, please watch this site for more info.
Divisions: 10k/5k
Start: 7am, July 26.2020
Location: Ko Dach 500m from ferry pier (map below)
Fee: 32$ (10k) 22$ (5k run) 5$ (5k jog/walk)
Contact: info@runningincambodia.org
Website: runningincambodia.org

Timekeeping for runs by chip, results on the internet.
No timekeeping for jog/walk.
Age divisions: Every 10 years.
Prizes for top 3 m/f in runs, prize money for 10k will be given according to number of participants.
Half price for groups of five and registered clubs.
Applications at JustRunLah